The Northwest Arkansas Farmers' Market Alliance 'Double Your Dollars' Match Program is made possible through a grant from the Walmart Foundation. SNAP and Senior Farmers' Market Nutrition Program (FMNP) participants may receive a 'match' for purchases made at particpating NWA farmers' markets with their EBT card and/or Sr-FMNP vouchers.
Participants receive market coupons that are to be used like cash to purchase fruits, vegetables, meats, eggs, dairy, jam/jelly, honey and food-producing plants.

Matching lasts while funds are available.

Participants must visit the Farmers' Market Manager to receive matching coupons.
We graciously thank and acknowledge the Walmart Foundation for their generosity in making this program possible! We also thank the Jones Center for Families for helping administer the project and the University of Arkansas for project management.
How do I use SNAP at the Farmers' Market?
To use your SNAP benefits at the Farmers' Market, you will need your SNAP EBT card:
Find the Point-of-Sale (POS) machine – typically found at the farmers market manager booth in NWA.
Decide how much of your SNAP funds you want to spend and the market manager or trained volunteer will run your card.
You will be given tokens or scrip (paper tickets) for your requested amount.
If the market is participating in the DYD project, you will likely receive a 1:1 match in market coupons.
Use the tokens/scrip and the market coupons just like cash at the farmers' market!
You CANNOT receive change for SNAP tokens/scrip or DYD coupons.
Any unused tokens/scrip may be refunded back onto your SNAP card, or you may save the tokens/scrip to be used at your next visit!
Once your market is approved to
accept SNAP benefits
, you may begin training vendors who choose to participate in the Arkansas Farmers' Market SNAP program. Training is essential. If vendors are not properly trained, and one or more vendor violates the SNAP program guidelines, then the market may lose their SNAP eligibility. For this reason, it is very important that your vendors understand SNAP guidelines! The FNS office may provide your market with training materials or you may design your own. Consider asking your vendors to sign a
Vendor Agreement
and provide them with a copy of the
Vendor Cheat Sheet
.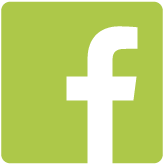 Find Us On Facebook!
https://marketsnap.uark.edu/wp-login.php
The Northwest Arkansas Farmers' Market Alliance is a member of the Wholesome Wave Network.